TENNIS

The Mediterranean climate makes Malta a very viable alternative for tennis enthusiasts. In association with the Marsa Sports Club, SPORTS AND LEISURE TRAVEL offers you a variety of tennis packages including:
§ group training camps (with the option of organizing friendly matches with local tennis players)
§ intensive training programmes, tailor-made to meet your needs
§ training sessions combined with an English Language course at one of the leading schools in Malta
§ participation in local tennis competitions.
Situated in a very central location, The Marsa Sports Club is equipped with clay, green set and concrete courts, as well as a comprehensive selection of other sporting amenities. These include an 18-hole golf course, squash courts, minigolf, a fitness centre and a large open-air swimming pool. Furthermore, you may engage the services of a highly qualified American tennis coach.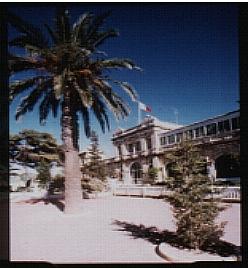 Marsa Exclusive Sports Club
Our packages include:
§ airport transfers
§ accommodation in some of the leading hotels in Malta
§ transport to and from the Marsa Sports Club
§ leisure and activity programmes (cultural excursions, evening activities, water sports etc.)